Friday, April 28, 2006
Can anyone explain to me why we care if people sing the national anthem in English? I mean, it's not like it's our language anyway. In fact, I think it would have made more sense if England had demanded we stop speaking English after the Declaration of Independence.

I for one am happy they want to sing the national anthem at all. It could easily be some other song that goes like, "By the dawn's early light breed like crazy and steal whitey's country."
Analogcabin @ 11:04 AM
Permalink |
-------------------------

Sunday, April 23, 2006
As any of you lucky enough to have met me know, nothing brightens my day more than a blackmarket baby story. This one comes to us thanks to Wisconsin's own Danny Vu. Danny who? Danny Vu, and for those of you playing Name That Nationality, here are a couple of clues to help you along. The first one's probably enough for you to get it: He was arrested for scheming to sell his daughter. But if you're totally retarded, the second should be a dead giveaway: He owns a nail salon. That's right, Charlie, he's from the Home of Humidity, Southeast Asia's leading exporter of child brides -- Vietnam!

Danny is a single father, and we all know how hard that can be. I mean, how can a brotha get his dick wet with a baby all up in yo shit 24/7, know what I'm sayin'? Plus, finishing off the basement with a bar and big screen would pay off huge not only at resale, but when bringing white bitches home from Friday's. But remodeling's expensive, and it seems like every dollar he saves goes down that baby's gullet in the form of strained peas or whatever ungodly shit the VC feed to their children.

So what to do? Put out word at the salon that any of the barren bitches whining away in the salon can get themselves a relatively healthy baby girl for the rock bottom price of $7K. Granted, little Tran won't ever really look like yours, but on the upside, she'll never have to worry about her figure.

Danny eventually found a buyer. Though she requested they contact lawyers and do the adoption legit, Danny didn't see a need. And that was what got him in the end. Not wanting to deal with lawyers.

Sure, selling your daughter in a nail salon is a little skeevy, but is it really wrong? Are we as a nation so beholden to lawyers that they must validate our every transaction? Do we really need them to put their stamp of approval on what the mind and the heart already know is the right thing to do? And you wonder why adoption is so expensive. I'll tell you this: It's not the cost of goods. Fuck. I'll put a baby up in you for nothin'.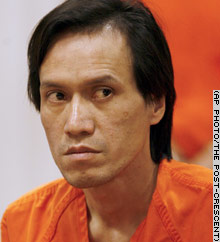 Remodeling enthusiast and capitalist Danny Vu, above, looking fetching in orange.
Analogcabin @ 6:23 PM
Permalink |
-------------------------

Thursday, April 20, 2006
Here's a list of things the Chinese don't do well, all starting with the letter D and off the top of my head. This list is probably not inclusive.

Deodorize
Not themselves, mind you. I'd never get close enough to one to actually know. I'm talking about the deodorization of places. Where I come from, the Home of Freedom, bathrooms frequently smell like ammonia, fake lemon, fake citrus, or fake pine. In China, bathrooms smell like stagnancy. Not shit. They smell like a small pond in summer. And shit. I suppose it's bearable for them because the rest of their country smells only marginally less stagnant than their bathrooms.

Drive
It's an oft-repeated cliché and it couldn't be truer. The world is filled with dangerous road conditions. Italy is a perfect example. Italian drivers are aggressive and perhaps ambivalent to human life. In China, they're simply out of control. They don't drive particularly fast and they don't seem to have malevolence. They just completely ignore all traffic law and lack any idea of how to operate a car.

Drink
If you haven't seen a Chinese person drink half a beer, turn beet red, and start babbling, then you're not an appreciator of diversity. If only we hadn't given away the whiskey and beads store to the Indians, we could have the whole billion of them on a reservation in Mongolia now.

Diaper
To be fair, I'm sure they could diaper is they wanted to. They just choose not to. Instead, the pants children wear have a gap from navel to tailbone. This allows them to shit and piss in the street, in addition to being hot.

Dispose
Litter is a huge problem in China. Or at least in Shanghai. I'm assuming the rest of the largest country on Earth is like this city, because God knows I'm not checking the rest of it out. Those who hope the Chinese embrace conservation and anti-pollution policies faster than the US has need only watch them wipe their ass and then drop the shitty paper on the floor of a restaurant to realize we're all fucked.
Analogcabin @ 1:11 AM
Permalink |
-------------------------

Wednesday, April 19, 2006
So I had some time to think about something on the plane. You want to hear it? Of course you do, because you have a pathetic pit in your soul and I'm the only one that fills it. So here goes:

Mad Season's "Long Gone Day" is my generation's "Smoke on the Water."
Analogcabin @ 4:43 PM
Permalink |
-------------------------

Thursday, April 13, 2006
I know a lot of you out there believe that we should tolerate browns in our country, that they're no different from our parents and grandparents, that they're an invaluable workforce, and generally a boon for our country. Well, I have this to say to those people: Give 'em an inch and they'll take a fucking mile.

Here's the perfect example. Illegal immigrant Francisco Serrano squatted in his adopted high school for weeks, living in the auditorium and scrounging food from the cafeteria. When discovered, he talked about loving America, wanting to learn, and a bunch of shit like that.

I know what you're thinking: How did he go so long without being noticed? Hmm. Let's see. You know what they call a Mexican gentleman milling around a school at off hours, napping in the auditorium, and helping himself to some tacos in the caf? A janitor. Anyway, area bleeding hearts adopted him as a cause, making "Free Francisco" shirts and generally being unpatriotic. Fucking gays, probably.

Well, thank God the judge didn't believe Serrano. To paraphrase the great Mellow Man Ace, he recognized that he was a mentirosa, and that in court it would be one thing y mañana otra cosa. He deported him.

Unfortunately, the judge didn't have him boxed up and shipped out, because Serrano didn't get on the plane. He disappeared until yesterday, when he was arrested in outside of Boston for forcing his way into someone's apartment with a knife. The tenant, undoubtedly an American, grappled with Serrano and eventually subdued him.

So now I ask you, are you still against the invasion of Mexico?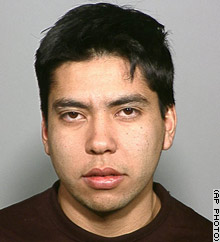 Guilty
Analogcabin @ 3:05 PM
Permalink |
-------------------------

Wednesday, April 12, 2006
Sometimes I feel like I'm just beating a dead horse.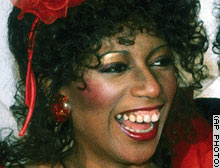 Analogcabin @ 4:21 PM
Permalink |
-------------------------

Tuesday, April 11, 2006
Tonight's theme on American Idol promises to be a tough one for all of the contestants -- the music of Queen. It'll be difficult not only because it's hard for anyone to gaze upon the band's remaining members and not be overcome with sobs of pity, but because Freddy Mercury was a singular talent. Those contestants with voices strong enough to tackle the songs aren't gay enough, and those gay enough don't have the pipes. That's what they call a catch 22.

That said, song choice will be critical. The below is a mix of what I'd like to see and what I expect to see.

Chris Daughtry
Chris is the easiest to predict, especially after he chose to cover the horrible Red Hot Chili Peppers' cover of a great Stevie Wonder song, and subsequently was lauded for it. He'll take on Metallica's cover of "Stone Cold Crazy."

Kellie Pickler
If she knows what's good for her, she'll fight tooth and nail for "Crazy Little Thing Called Love." Of course, it's hard to say whether she knows what's good for her, but isn't that what we all love? The notion that we could talk her into anything? Personally, I'd like to see her do "Fat Bottomed Girls," but I think the chances are pretty slim.

Ace Young
I find it difficult to believe he's mentally able to choose anything other than "We Will Rock You."

Bucky Covington
Nothing would please me more than to see Bucky sing "I Want to Break Free," but I'm not going to bet on it. My guess is that he loses a coin flip with Ace and winds up with "We Are the Champions." "Get Down, Make Love" would be a better choice for him, I think, but I'll bet it's too deep a cut for somebody who hates queers.

Elliot Yamin
This is going to be a tough week for Elliott. Not because he can't sing these songs, but because I think his inner-wigger won't allow him to. He'll probably go with something like "Another One Bites the Dust," and it'll be forgettable. "Flash's Theme" and a costume would be the bold choice, but I don't think Elliott's there yet.

Katharine McPhee
McPhee should be able to handle tonight better than anyone else. She's got the best voice and Midlerism to sell it. I think she should go for the jugular with "Bohemian Rhapsody," but she might play it safer with something like "Killer Queen" or "You're My Best Friend." Again, "Fat Bottomed Girls" would be awesome, but I don't see it happening.

Paris Bennett
Is it weird that I think she's going to do "Bicycle Race" and it'll be awesome?

Taylor Hicks
This is going to be another tough theme for my boy Taylor. I think his best bet is "Under Pressure," although "She Makes Me" could work.
Analogcabin @ 10:35 AM
Permalink |
-------------------------

Friday, April 07, 2006

Analogcabin @ 11:36 AM
Permalink |
-------------------------

Thursday, April 06, 2006
An alarming FYI from Double Flea Dale.
Analogcabin @ 11:43 AM
Permalink |
-------------------------

Wednesday, April 05, 2006
You know what's amazing? How cultures can be so very different, and yet have so many similarities. For example, in the Chinese culture babies are dressed in crotchless pants rather than diapers and are encouraged to piss and shit in the streets, while in the German culture mannish women are often dressed in crotchless pants and encouraged to piss and shit in the streets by furiously masturbating men in diapers. You see? So similar, and yet so different.

What's that? You want another example? OK, you fucking retard, let me spell it out for you. In my culture, a baby shower consists of a bunch of women snacking on tiny cream cheese-based sandwiches, drinking Diet Sprite, listening to Michael Bubl&eacute, and watching the mother-to-be open one Baby Gap gift card after another. In the Mexican culture, a baby shower consists of a five-year-old drunk on Dos Equis, a male guest shooting his girlfriend's ex-boyfriend -- also a guest -- in the stomach, and the mother-to-be getting beaten "with a large stick."

But you know what? That kind of cultural variety is what makes life exciting, and what makes me really appreciate all of humanity in a non-judgmental way.
Analogcabin @ 4:24 PM
Permalink |
-------------------------

Tuesday, April 04, 2006
I love it when the IRA disarms.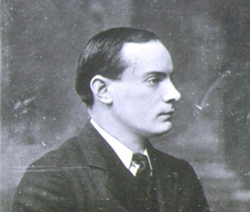 Analogcabin @ 10:50 AM
Permalink |
-------------------------

Monday, April 03, 2006
I'm not in Congress, nor have I ever been. I'm also not in law enforcement, nor have I ever been. But if somebody walks into a US House of Representitives office building without identifcation and then refuses to stop when asked three times and then hits the guard who tries to stop her, an arrest warrant seems justified.

Of course, the Distinguised Ms. McKinney from Georgia has threatened to sue, claiming she was the victim of "racism" and "inappropriate touching." Frankly, I don't really care if the guard grabbed her by both boobs and said, "Get that big chocolate booty back here, Aunt Jemima." She should be happy she got out of the situation without a tazer to the fucking jaw or a bullet in the back. After all, were it some crazed white supremicist with a trenchcoat full of nooses that charged into the building without ID or stopping for guards, I'd be willing to bet she'd be happy the cops got a little grabby.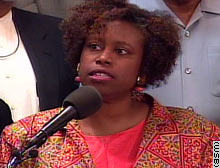 If this woman charged through security, would you just let her go? Or would you seize the opportunity to get a little chocolate on your banana?
Analogcabin @ 4:47 PM
Permalink |
-------------------------