Thursday, August 31, 2006
These days I venture out of my dojo less frequently than once I did. In those days, I delighted the people with wit, levity, truthiness, and a certain tight-pantsed insouciance that was then utterly inimitable and today remains completely unique. In fact, I think it's fair to say that it will never be replicated. Perhaps if the scientists and dreamers of tomorrow's tomorrow were able to genetically engineer a Robert Plant / Norm McDonald / Jean Paul Sartre hybrid... perhaps that Serpentor of the future would be fit to stand in my shadow, but only perhaps.

But this weekend past I did venture out. I attended a performance given by the comedian Zach Galifianakis at San Francisco's fabled The Fillmore Auditorium and Ginmill and Bathhouse. Not only was it a delight for the waitress I tipped a sum approaching three dollars (American) over the course of the evening, it was a delight for me. I found the show to be very entertaining. Funny, in fact. This despite the unnerving proximity of a variety of peoples to me.

It is those peoples that are the focus of my insightoscope today. Not all of them, of course, as I seldom find left-leaning and professionals with pronounced interest in skiing to be worthy of my gaze, let alone my words. No. The children are the people that I wish to discuss on this great and glorious day.

Apparently Galifianakis has a following among the youth of our crumbling empire. The line of people waiting to get in was filled with them. I'm talking about kids in their latter teens and perhaps very early twenties. I'm not talking about the kind we all prefer -- the fresh-faced and haughty kind with pigtails and genitals like Telly Savalas' head. I'm talking about the disproportionately grown kind. The doughy and acned and mumbling kind. The kind that text messages bafflingly encoded missives to one another. Missives that, one can only assume, and utterly without truth, beauty, substance, art, or feeling.

I've not been exposed to this latter breed of yonker (though admittedly I have to the former, and how!), and was surprised by much of what I saw. I wish to bring to your attention some of their more unnerving life choices.

First, these young people are chubby. That, in and of itself, is no great crime. What bothers me is that they seem to have adopted the worst possible style of jean for their unusual shapes. It is very tight, very short, and very tapered. I assume this is in an effort to ape the likes of Joey Ramone. Unfortunately for us all, Joey Ramone was one of the least attractive beings to roam the Earth in its history. Amoebae laugh at Joey Ramone. And so into these jeans do our youth pour themselves, and the effect is one hundred pounds of ass that looks as though it will avalanche down and out the cuffs were they not so tight.

Second, what's with the hoods? As I am a lover of music, I watch Rockstar: Supernova. Over the course of this season, a number of performers have worn hoods up. I assumed these were misguided attempts to look pensive, dangerous, or like Sand People. Well, I'm here to report that the misguided attempts aren't limited to would-be Supernovas. These kids wear their hoods up and often, and it looks ridiculous.

And finally, they play sudoku. They make a plan to see a comedy show, probably via MySpace text messages or something, they pour themselves into their jeans, put up their hoods, show up at the venue, and whip out their sudoku books. When I was their age, we had a name for those kind of people. Nerds. What's wrong with these people? Why am I the only one smoking a joint in the bathroom?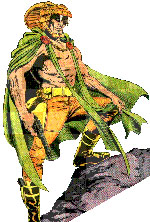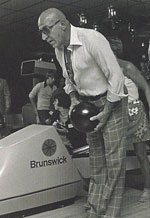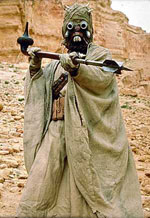 Analogcabin @ 8:43 AM
Permalink |
-------------------------

Tuesday, August 22, 2006
In the absence of compelling new content from The Spoonbender this summer, America has been forced to find other sources of information and amusement. For example, there is Jill Carroll's series of articles on her captivity, written for the Christian Science Monitor and published online by CNN. And because I am nothing if not America in glorious, taut, marbleized, lightly-greased, and internetted form, I have been reading them, too.

I know what you're thinking. Do you mean that you haven't been hard at work carefully crafting your next podcast, like a latter day Norm Abram in an aural New Yankee Workshop?

But I have, and well put, too. Yes, I've been reading. And yes, I am like a latter day Abram. And yes, my studios are a bit like the New Yankee Workshop. And yes, the pace at which I create my podcasts is like that of a craftsman, carefully and lovingly gluing his biscuit joints, slowly and skillfully oiling his wood.

But still I've decided to share with you my thoughts on Ms. Carroll and her series of articles.

Now I shall pause and allow you to hail Hosanna, to gather your thoughts, and to ring out your undoubtedly very damp panties.

Before I begin, I want to make something clear: In no way do I want to minimize Ms. Carroll's suffering. No one knows better than I do that kidnapping is a terrible ordeal through which no one should have to suffer. She endured her captivity and much of her behavior during that time should be excused, perhaps even her treacherous disavowal of The Mother of Us All, America.

That said, what's with the Manic Panic, Jill? I mean, Vampire Red is tough to pull off, even for a the most delightfully featured 28-year-old. I never judge, but perhaps it's not the best choice for a lady with a look that's more significantly burka-friendly than, say, Pink.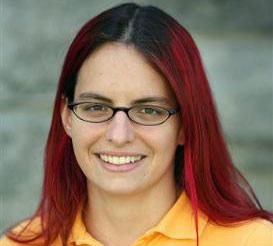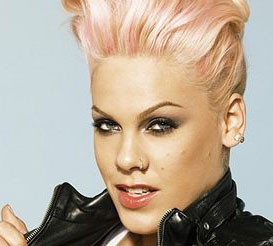 Journalist Jill Carroll, above top, proves that the wrong shade can hold one hostage just as effectively as an AK47-toting dust-dweller, whereas Pink, above bottom, proves you don't need an AK47 to blow minds.
Analogcabin @ 11:49 AM
Permalink |
-------------------------

Monday, August 07, 2006
I don't know how to send a text message and this had not bothered me until last night when my ignorance prevented me from entering a $10,000 Big Brother trivia contest.

So how do I do it on Sprint?
Analogcabin @ 11:36 AM
Permalink |
-------------------------