Thursday, August 12, 2004
U.S. forces began their military offensive today in the Iraq city of Najaf, where militiamen loyal to radical cleric Muqtada al-Sadr have vowed to fight coalition forces "to the death." American soldiers were spotted storming the house of al-Sadr, where they searched for incriminating documents and weapons. In addition, troops left behind informative brochures displaying proper dental hygiene exercises, as well as inserting into al-Sadr's VCR a promotional video for one of the United State's staunchest supporters in Iraq, Brite Smile.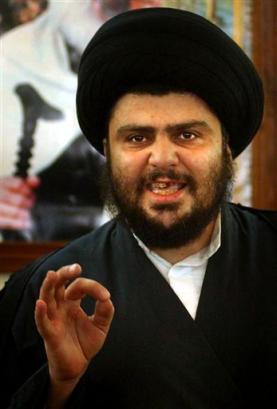 "I wouldn't mind braces, either, but I hear they hurt once you start to get in to your thirties."
Mathis @ 10:35 AM
Permalink |
-------------------------