Wednesday, August 18, 2004
According to this Reuters article, the judge in the trial of Scott Peterson, Alfred Delucci, unexpectedly cancelled proceedings today for "reasons he did not make public."

Sources suspect diarrhea.

"I just had a... ah... conference in... um... chambers and there is a... um... potential development in this case that has to be... ah... checked out," Delucchi said. "Because of the... eh... nature of this case, um... stuff like this happens and there is nothing I can really do about it."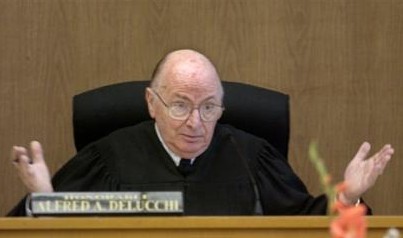 It happens.
Analogcabin @ 5:00 PM
Permalink |
-------------------------