Tuesday, January 27, 2004
CNN reports that NYU paleoanthropologist Katerina Harvati and her colleagues have discovered proof that man is not descended from Neanderthal, as many scientists have previously suggested.

Unfortunately for Harvati, CNN has unwittingly discovered absolutely irrefutable proof to the contrary. The photographic evidence of a human/Neanderthal connection accompanies a preview of USA Network's upcoming miniseries Traffic.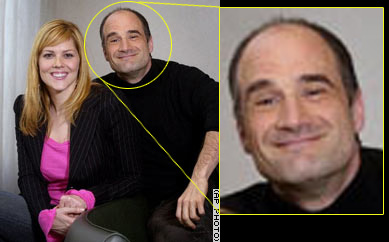 Actress Mary McCormack, left, with Actor/Missing Link Elias Koteas.
Analogcabin @ 9:41 AM
Permalink |
-------------------------