Wednesday, May 31, 2006
I've gotten one of two questions over the past few weeks. The first is "What were you doing in China all those times?" The other is "Where is the podcast already?" I think the picture below answers both: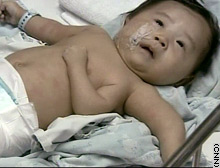 If you're shuddering in ecstasy now, imagine what I could do with three arms, above.
Analogcabin @ 4:40 PM
Permalink |
-------------------------