Wednesday, September 21, 2005
According to Stereogum, Sarah "Ultragrrrl" Lewitinn's book has been released. If you assume she set out on her literary quest on the day I posted a celebration of her deal, it took her approximately ten months to complete The Pocket DJ.

For comparison and in keeping with my recent Chinese theme, the over 100,000 square foot Great Hall of the People located on the western edge of Tiananmen Square was built in 10 months.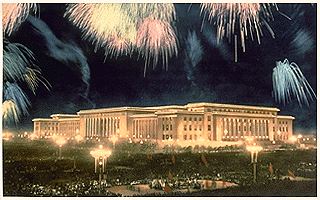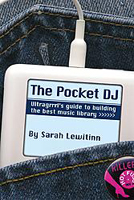 An artist's rendering of China's Great Hall of the People, above, and the cover of Sarah Lewitinn's The Pocket DJ, below.
Analogcabin @ 7:05 PM
Permalink |
-------------------------